About Us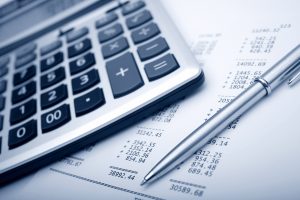 What do you look for when employing the services of an accountant? Is it the price? Or maybe it's the service on offer as a whole. Finding a balance between the two can be difficult and time-consuming.

Fortunately, Albans Accounting is able to offer a professional service that is partnered with a cost-effective service. This ensures that regardless of whether you operate an already-established business, or you're taking your first step as an entrepreneur, Albans will be able to provide a service you can rely on every step of the way, regardless of how big your objectives are.

In order to establish itself as one of the most reputable accountants in St Albans, Albans ensures it works to a number of different values. Albans ensures that it gets to know each business from the ground up, rather than offer the exact same service to all clients.

This allows Albans to offer a truly bespoke service that can be tailored to the specific needs of your business. Albans also understands that being able to afford a professional can be difficult, especially if you're in the early stages of building a business.

Fortunately, Albans offers a fully-tailored service that ensures you're never paying more than you need to for your accountancy services.

When searching the market for a reliable accountant in St Albans, it's normal for you to have to wade through a series of bold testimonials.

Albans doesn't resort to such bold claims; it merely offers a clear overview of what its expertise can offer you and your business. Albans understands that when you're running a business, you just need the right kind of professional at your side, so facts and clarity are an absolute must.
WHAT CAN YOU EXPECT FROM ALBANS?
When Albans is on board, it offers more than a mere accountancy service; it is effectively your right-hand man in the world of business. As well as ensuring that you have the right kind of solutions to hand when it comes to the financial commitments of your business, it will also ensure that you're getting the right kind of help and advice at every stage. Should you have any kind of query with your accounts, you can simply contact Albans who will be able to look into your query and come back with a timely resolution.
Albans has had the pleasure of working with a multitude of different businesses, from sole-traders to large enterprises. As such, it has earned a good reputation as well as a wealth of experience which all go towards ensuring your business is a success. As well as giving you help and advice in relation to your financial commitments, Albans is also able to take over this aspect of your business, meaning that you're not having to invest many hours into ensuring you're where you need to be with regards to your company's accounts.